Products
Hydra-Beds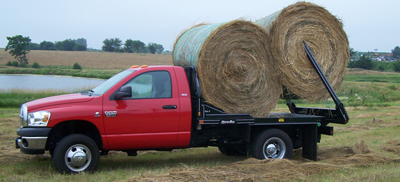 The original flatbed bale handler by Triple C Inc.
---
Diamond W Wheel Corral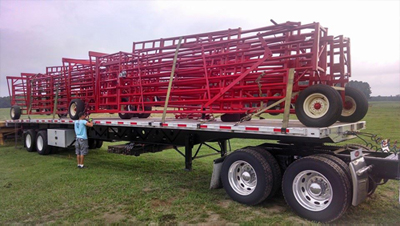 We are distributors for the Diamond W Wheel Corral for North Carolina, South Carolina & Virginia. If you need a price on one and live anywhere we will be glad to give you a quote. If you set up a set of portable corrals over three times a year at three different locations, this piece of equipment will pay for itself in labor savings and time. It is safe to cattle and operator and E. B. has yet to see a cow/bull get out of it. It's the finest thing since sliced bread for a sandwich.
---
Gates & Other Cattle Related Equipment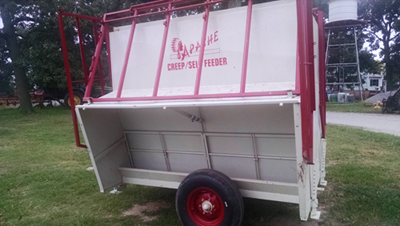 Apache Creep Self-Feeder
Gates consist of medium to heavy duty gates, corral panels. For-Most working chutes, Apache & Wilson hay feeding trailers, Apache creep feeders.
---
Livestock Supplies & Medication
Hi-tensile fencing supplies as well as dewormer.